Pay table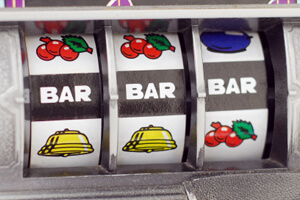 When the player sits before the slot machine with a little knowledge of slot machine, he/she may feel some difficulties in understanding terminology of the machine according to the rules and also feels a need to make a proper understanding before playing this game. The main part of the game that needs your special attention is slots pay table also known as pay chart and pay schedule. You can find this table always near the slot machine because it contains all the payout information of the players of the specific machines. This table tells you the exact winning of the player against his overall betting.
If we move back to the days when only the land casinos slot machines were used to play games, online gaming was thought as just a dream. The pay table of slot machines contains printed information of the winning combinations. But in online slots you have to press a button to view the pay table.
What reels actually do?
The number of winning combinations depends on the number of reels a slot machine uses and as the reel count increases, the slots pay table becomes more complicated. A bird's eye view is enough to check slots pay table attached with the old slot machines, but players find infinite combinations attached with the online slots.
Here about forty variant combinations could be available for multiple coins betting on the selected lines for the slots player. These are more than enough because they can operate diagonally, horizontally, zigzag and vertically. Additionally, players may find some bonus symbols spotted on the reels of the slot machines.
The online slots gaming provide infinite winning combinations and this is good and exciting news for the slots players. For assistance and to eliminate the confusion factor from the players mind, a feature of help screen is also incorporated with the video slots. The help screen provides the players the information like allowed betting coins on every pay line or shows the symbol required for the activation of bonus game.